Good news! I was able to fall back into writing easily this past week. I'm utilizing several calendars and calendar apps to keep track of all my writing goals and submission deadlines daily, weekly, and monthly, and it's really encouraging me to focus and write again. Stories are pretty much always on my mind now. 
I spent a day doing research and gathering contact info for thirteen professional publishers that are not only looking for work, but they pay competitive rates for professional stories. Which is all I'm looking into now; I'm done letting my stories get published for little or no money. You hear me? Done, I say. Done!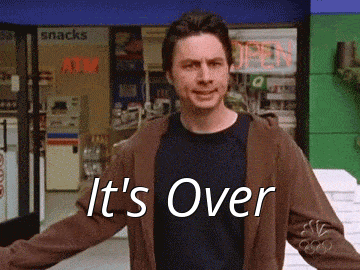 One of the publishers that I have my eye on is a site that publishes a story daily, so they are almost always looking for submissions. Granted, they really only want micro-fiction, which is a really really short story, but I'm happy to deliver. I've had a few really short scenes bouncing around in my noggin for a while, so after spending another day cranking out a few ideas and seeing how far I could take them, I mapped out four stories this week and wrote two of them up. That's right. Go me. 
Each week for the rest of the month I plan to focus on just cranking out story after story, scene after scene, until March when I'll start to focus on other writings. But for now, I enjoy what I've come up with and think I can get these sold. It was a major boost to my confidence when I looked through my writing portfolio and discovered that every short story I've ever intended to get published has now been published. I have a few works in progress in my file, but have no idea how to finish them. Meanwhile, every story that I've ever worked on with the goal of getting it published has done so. Which tells me that the stories I'm writing now will be just as accepted as what I've done, and that I must be doing pretty good at this whole "being a writer" thing.
Speaking of being published, during my leave of absence as I was sick, another one of my stories was published in an online magazine for writers and I completely forgot to mention it. The organization is called Pilcrow & Dagger, and they are built up by writers for writers. "Tidings, Tidbits, and Tomfoolery for writers" is their tagline, and it sticks. Their website is crammed full of useful things for authors and tips of the trade. Their latest issue had a theme of Sci-Fi/Fantasy(oh yeah), so naturally I decided to submit and they decided to publish. The story they published is honestly one of my favorites because it was the very first story I wrote once I decided I would be a writert. It's called The Twin Knights, and you should check it out. Plus my other stories. And my book, too. You know, you should just click on the published tab at the top of this page and get all that good stuff. Just saying. 
That's the status report, people. This week will see even more stories spring from the drugged mind that is mine, so stay tuned.